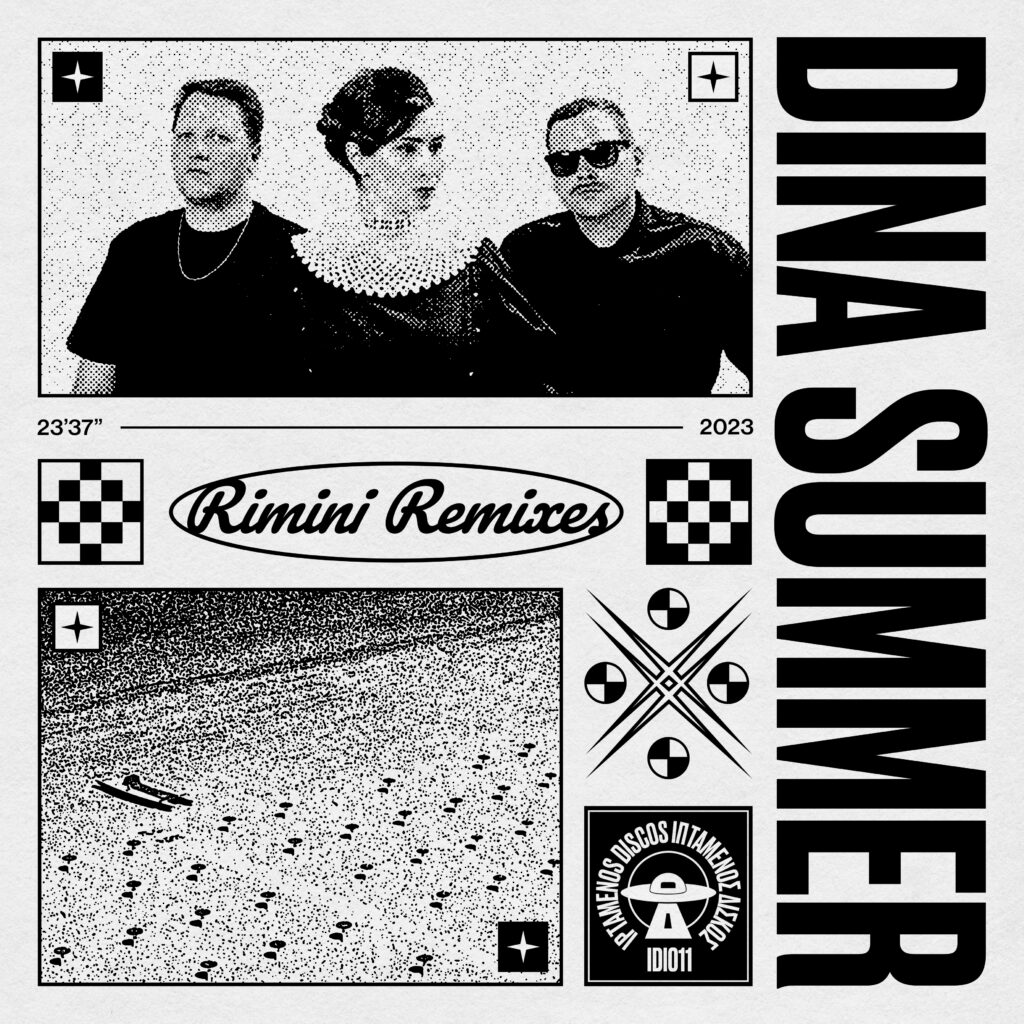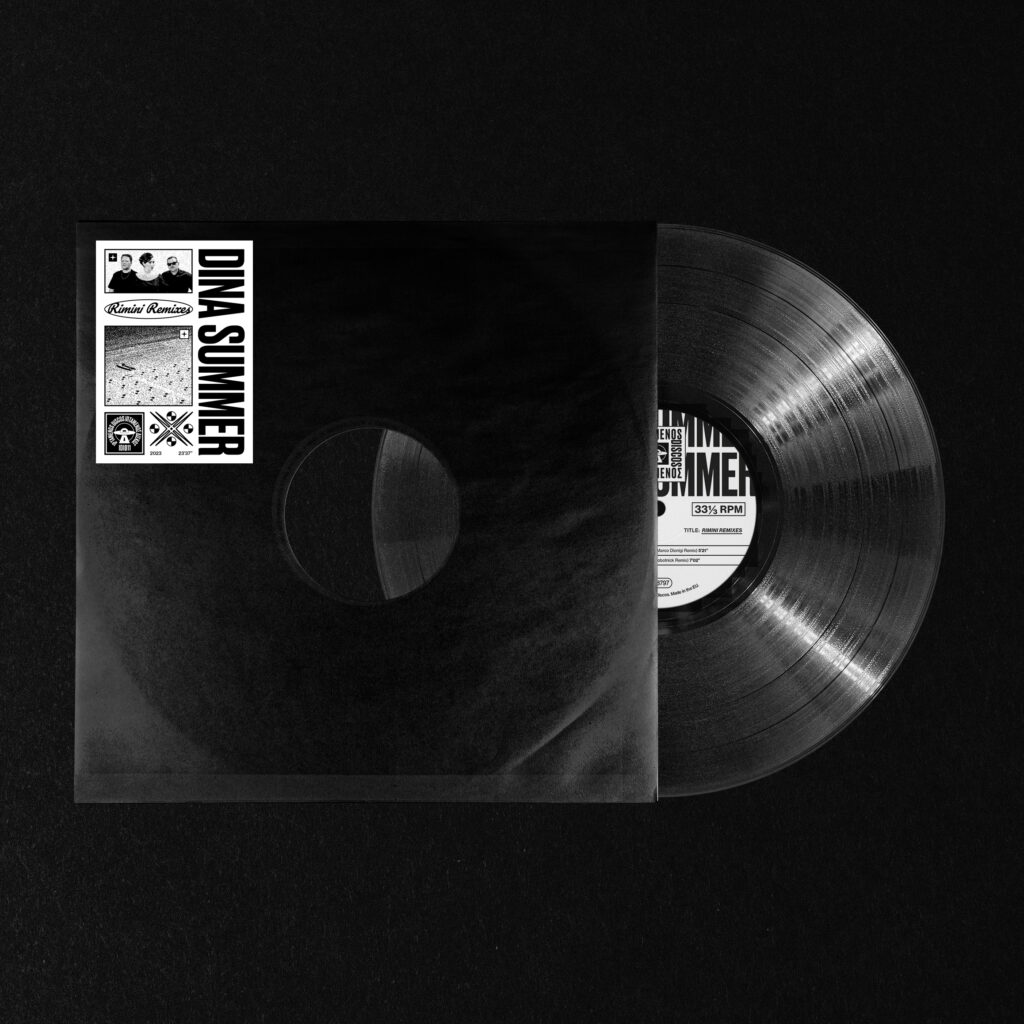 Press Release:
Dina Summer, the international trip of Berlin-based producer Kalipo and powerhouse DJ couple Local Suicide present 'Rimini Remixes', an ambitious remix 12-inch bursting with energy on Iptamenos Discos. The artists met at a rave in 2013 and have been pushing boundaries ever since with their unique blend of new wave, late 90's electro, and elements of 80's disco. This new release comes after a busy year for the ever-prolific trio, following the release of their globally acclaimed debut album 'Rimini', soon to be reissued on Audiolith.
The 'Rimini Remixes' EP is a groovy four-tracker featuring remixes by household names of the Italian scene, including three exclusive tracks. The first remix of 'Mars' sees cosmic icon Daniele Baldelli join forces with Marco Dionigi, the experimental trailblazer and head of Prismatikone Records' Quantistic Division. The two long-time collaborators have been making waves together since the 90s with their convention-defying sound. Their remix brings out the dreamy undertones of the original, with a beautifully evocative melody threading through the track, as soft, spacey vocals float overhead.
The legendary electro pioneer and producer of the 80's cult hit 'Problèmes d'Amour' Alexander Robotnick then brings a stripped-down, subtly retro remix of 'Amore', with metallic echoes and a smooth bassline that perfectly underscore the sensual lyrics.
The prolific selector, producer and owner of the Italian labels Slow Motion and New Era Fabrizio Mammarella follows, lending his trademark experimental touch to the 'Rimini' remix. He shows off his exceptional technical talent with this exclusive track, twisting it to bring out faded vocals and mechanical undertones that evoke the inner workings of a dysfunctional machine.
The final remix comes from the Berlin-based producer Italo Brutalo, known for his outstanding mixing skills and his spectacular live acts that led him to perform all over the world. He closes off with a minimalistic, tense version of 'Wunderbar', stripping the song down to its core elements before adding an eerie touch with distorted, robotic notes.
Refreshing and unpredictable, this release takes you along for a deep dive into a surprising variety of genres and influences that will take your breath away at every turn.
Artist Links:
Other Releases: