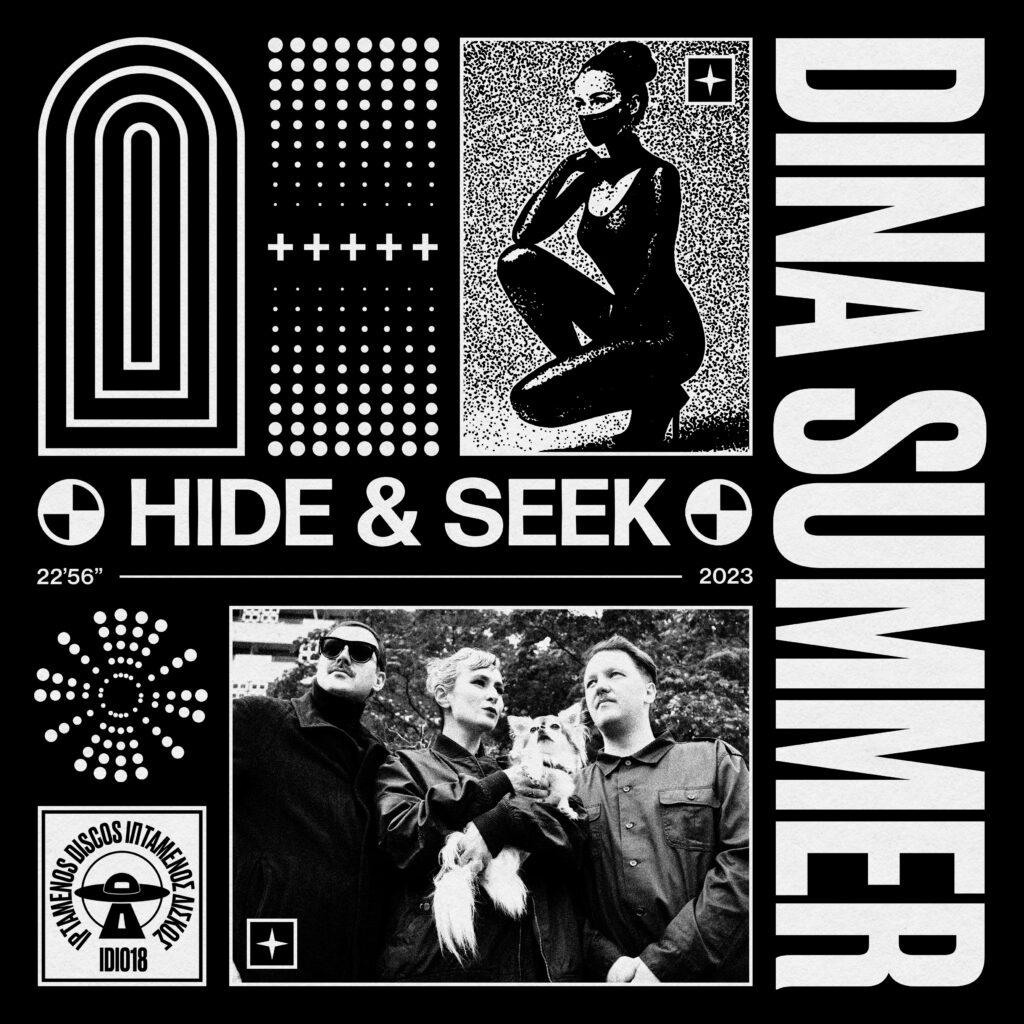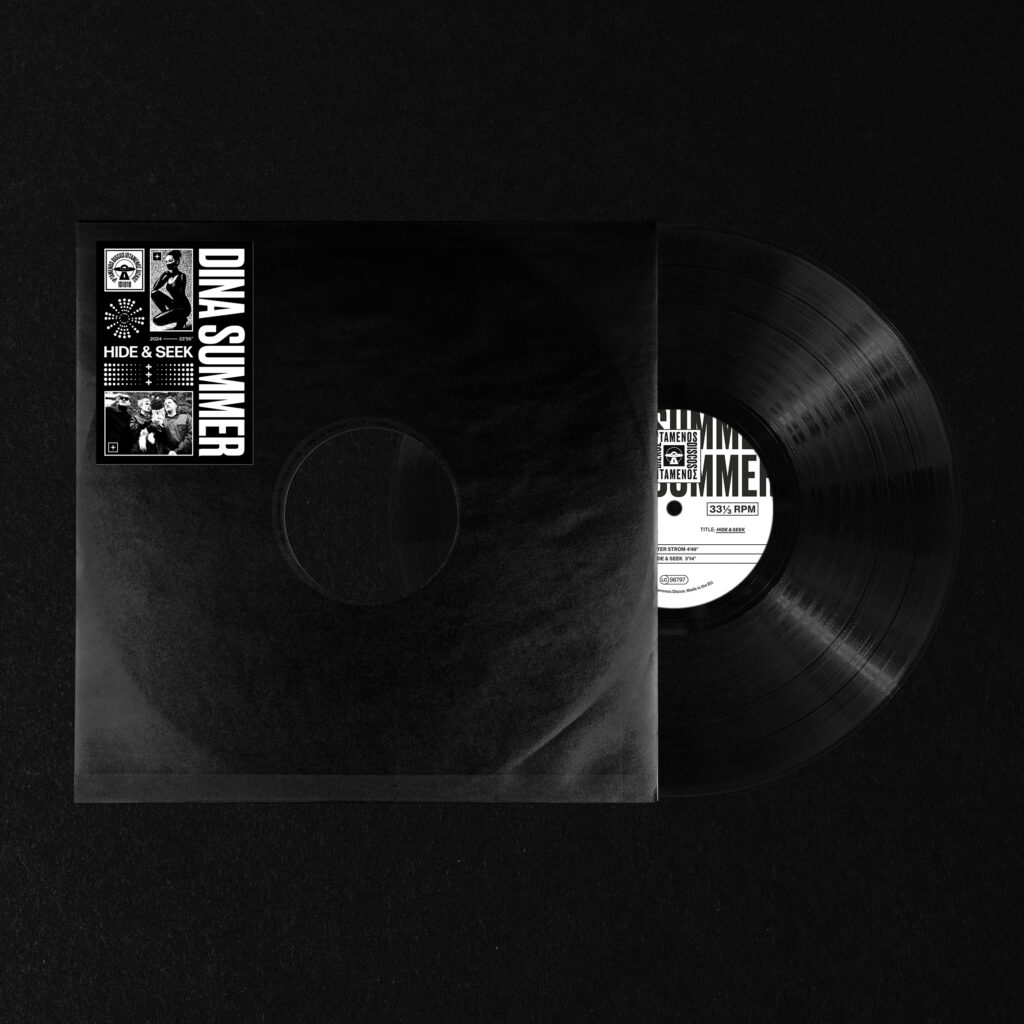 Press Release
Dina Summer, the collaborative band project between Kalipo and duo Local Suicide, invites you to indulge in the excess, glamour, and magic of the 80s with their new 'Hide & Seek' EP on Iptamenos Discos. Featuring a blend of new wave, dark disco and EBM fuelled techno, the EP embraces the nostalgic synth filled sound of the past whilst bringing a modern touch.
The EP kicks off with 'Unter Strom', which features a dramatic opening that inspires visions of a night sky soaked in neon light. The energy slowly builds until the drums burst onto the scene and you feel at home within the beat. A euphoric melody and captivating vocals perfectly embody the ecstatic feeling of a full dance floor and is setting the tone for what's to come.
Following the gripping beginning, we move into the title song 'Hide & Seek' – a soaring track which brings a sense of freedom. Shining and '80s reminiscent, it is a radiant and romantic love letter to disco balls, laser beams, smoke machines and hazy dreams. A blissful and invigorating spirit pulses through the song which elicits the feeling that you are floating up into the air, breaking through a sea of grey clouds to reveal the sunshine beyond.
'All Or Nothing' is a grungy dancefloor stomper with commanding vocals and a forceful kick and snare which unite to create a relentless and powerful sound. The assertive lyrics and intense electrifying atmosphere will be sure to have everyone's fists pumping in the air.
'Excess' takes us deeper. Dripping with texture and allure – the track is a lavish, swirling pool of synths and seductive vocals. Its indulgent bassline guides us through a dynamic night-time landscape, leading us into the EP's finale.
Last but not least, the EP also features a club edit of 'Hide & Seek', which gives the track an entirely different feel. The same lyrics now have a newfound sense of urgency. It's darker and biting – a thrilling counterpart to the original version.
Impassioned and electric from start to finish, "Hide & Seek" EP is an impressive addition to the Dina Summer and Iptamenos Discos catalogue. Releasing on February 23rd, 2024 it will be available on 12" vinyl and all digital & streaming platforms.
Downloads
Artist Links:
Other Releases: