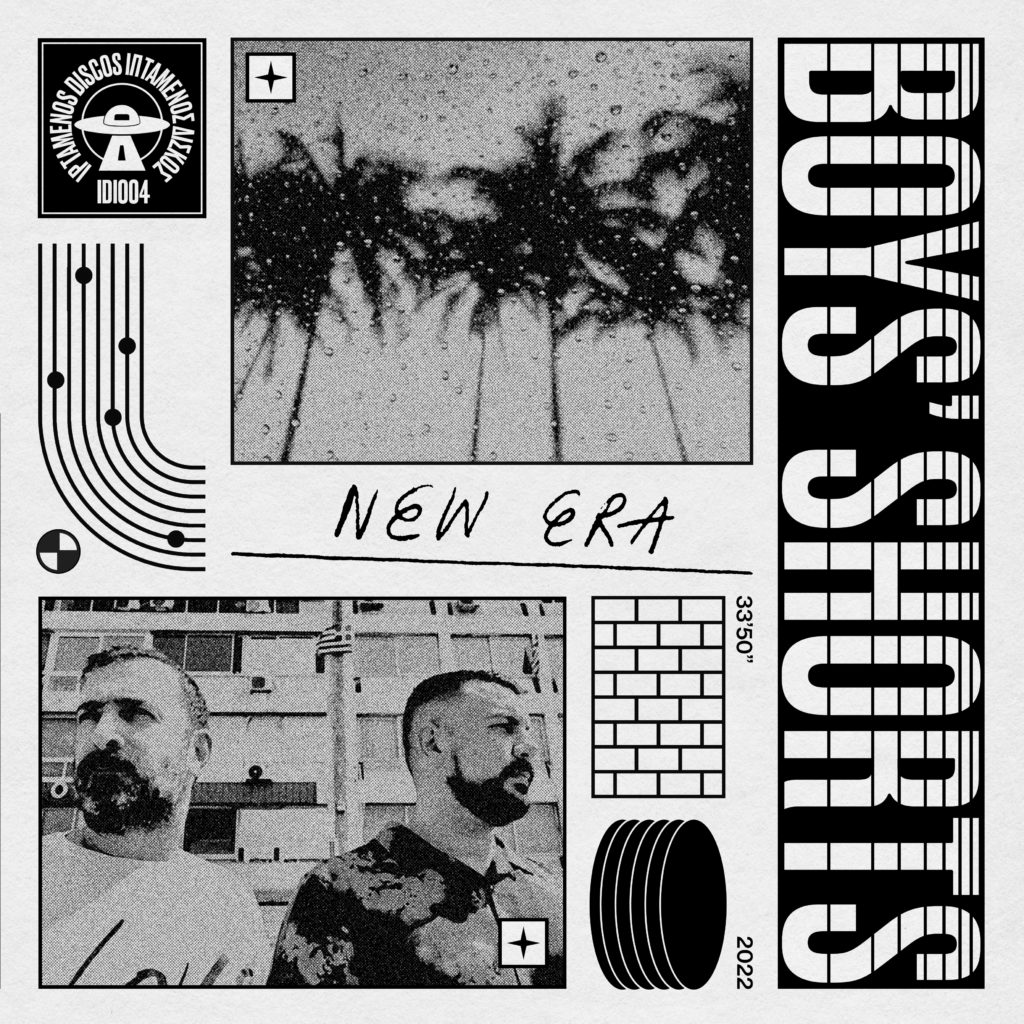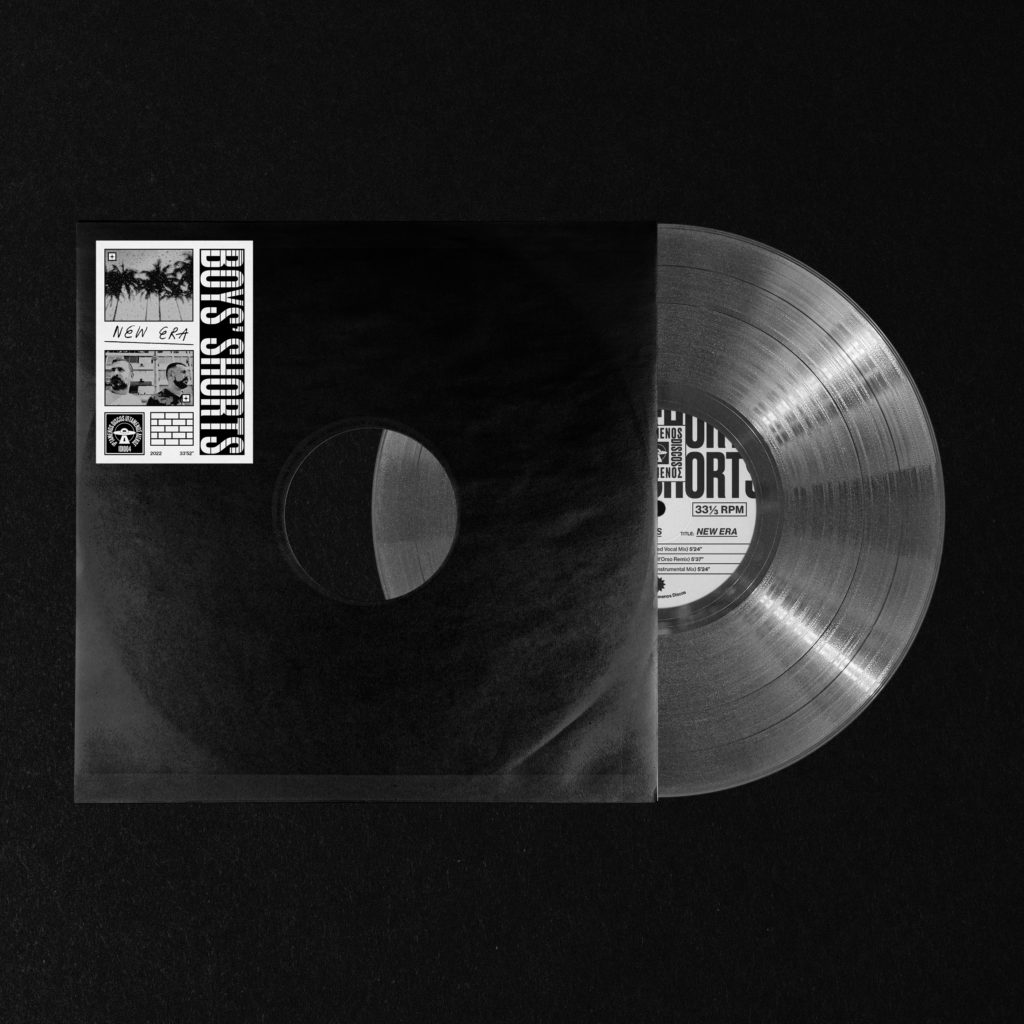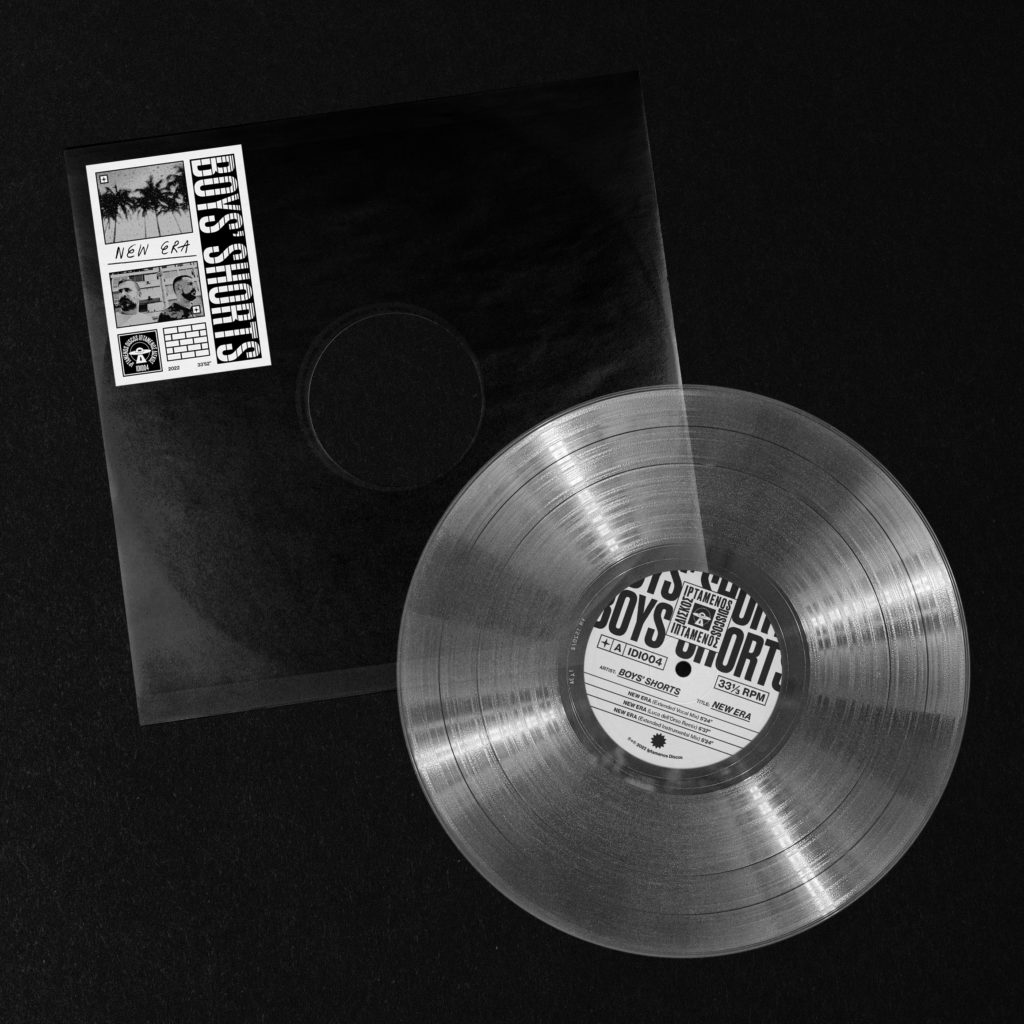 Press Release:
The latest signing on Local Suicide's imprint Iptamenos Discos is the Greek DJ / producer duo Boys' Shorts. They're delivering their new futuristic EP titled 'New Era', which includes remixes from Each Other, Lott & Local Suicide as well as Luca dell'Orso. The duo was founded by Thessaloniki-based artist Vangelis, who runs half of the music blog & label LAGASTA, as well as London-based artist Tareq. With two EPs under their belt ("Looking" and "Together") they also delivered remixes for artists like Kasper Bjorke, Yuksek w/ Polo & Pan, Dharma, Kito Jempere ft. Wolfram to name a few, whilst their remix for Casey Spooner was included in the Red Hot + Free compilation.
"The track was written during the lockdown period when everything looked so uncertain and scary … We were listening to a lot of music from bands as 'Japan' and 'Visage', talking about the "New Romantics" era, thinking of what will come after this new reality we're living in. And so "New Era" came as a result of all the relationships that were reconsidered the last two years, to show the importance of human touch and what really actually matters." – Boys' Shorts
The track immediately gives off a sense of space exploration due to the sound of the melody being played. While the repetitive bass keeps the track driving as the pads elevate you to a higher level, the drums keep you grooving with delicate knocks and cowbells as the claps work with the cowbells to bring some more energy into the track. There's a slicing, 'swoosh' sound that fills the space of an open-hat which breaks the four bar loop subtly but perfectly. The track's vocals have a wide sound to them that helps simulate the vastness of space.
The critically acclaimed New York-based duo Each Other, consists of Max Pask & Justin Strauss. Max is part of The Rapture & James Friedman's label Throne of Blood, while Justin was part of power-pop band Milk 'n' Cookies. Previously they've released their original productions and remixes on labels like Soulwax's DEEWEE, Freeride Millennium, Correspondant and more. Their version of 'New Era' brings a more energetic break-beat style tune that's more in your face than the original. The synth plucks feel as though they're jabbing you, trying to get you to move while building up tension.
When the next synth comes in the track starts flowing, especially when the hats start grooving along with it. The vocals are clearer and more direct when compared to that of the original. The synth keys that come later resemble that of an organ but still have a futuristic sound to them.
Having released on labels such as Italo Moderni, Wrong Era, Bordello A Parigi & XXX, the Dutch born, Italo-wave-electro producer Luca dell'Orso brings a sense of hi nrg and italo disco to 'New Era'. Between the sound of the synth and the kicks as well as the use of repetitive kicks, the track puts an awesome and nostalgic twist on Boys' Shorts track.
Tel Aviv artist Lott, who has previously released on labels like Feines Tier, New Day Everyday, Karakter Records & Belly Dance Services joins up with Iptamenos Discos heads, Local Suicide to create the 'In The Trance Mix' of 'New Era'. The track has a jerking and rolling bass that moves through your body. The percussion and drums are delicate, leaving more room for the classic mind-bending synths that are typical of trance music. The vocals are also super spacey and copped up and add an awesome groove.
Boys' Shorts and the contributors set out to create a project with the idea of providing a outer worldly experience, that is exactly what they did with each track having its own unique style. 'New Era' will be released digitally and on strictly-limited clear 12" Dubplate through Iptamenos Discos on February 25th, 2022.
Artist Links:
Downloads:
Other Releases: