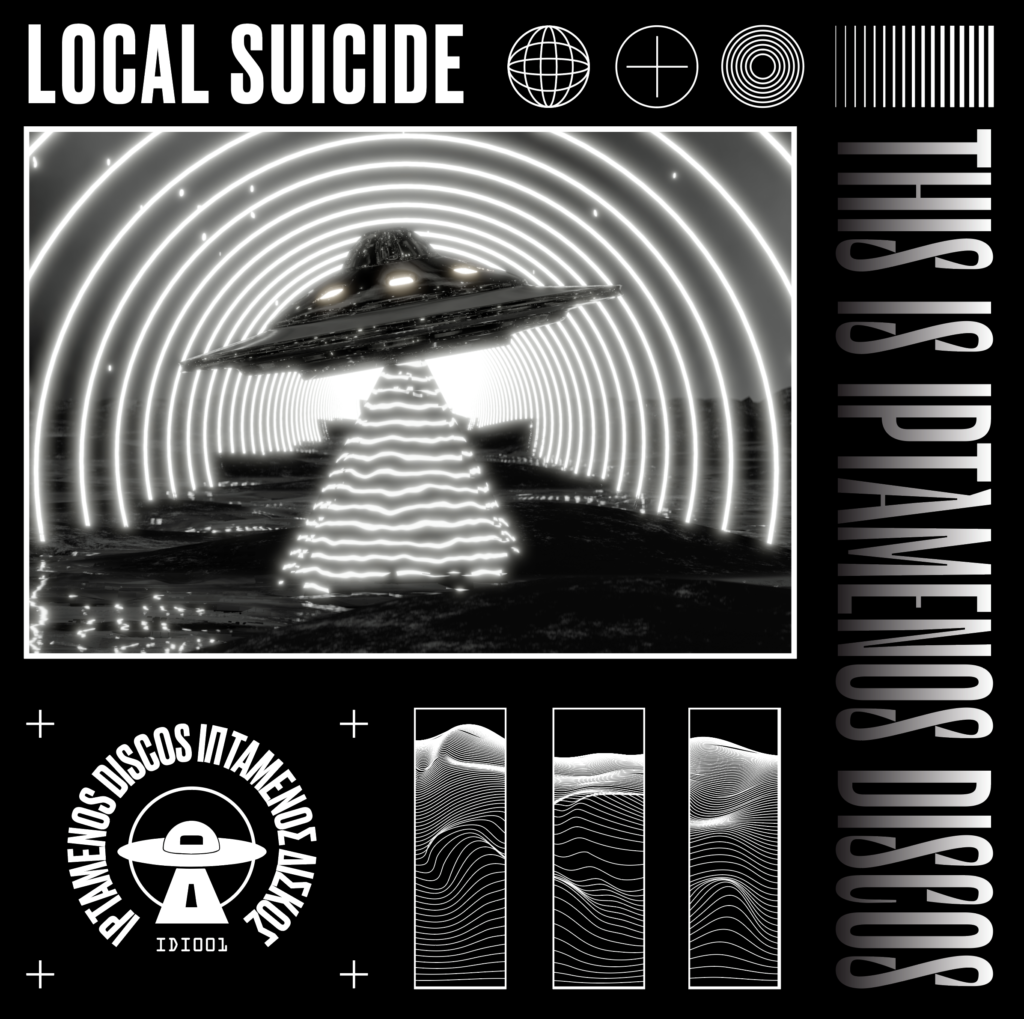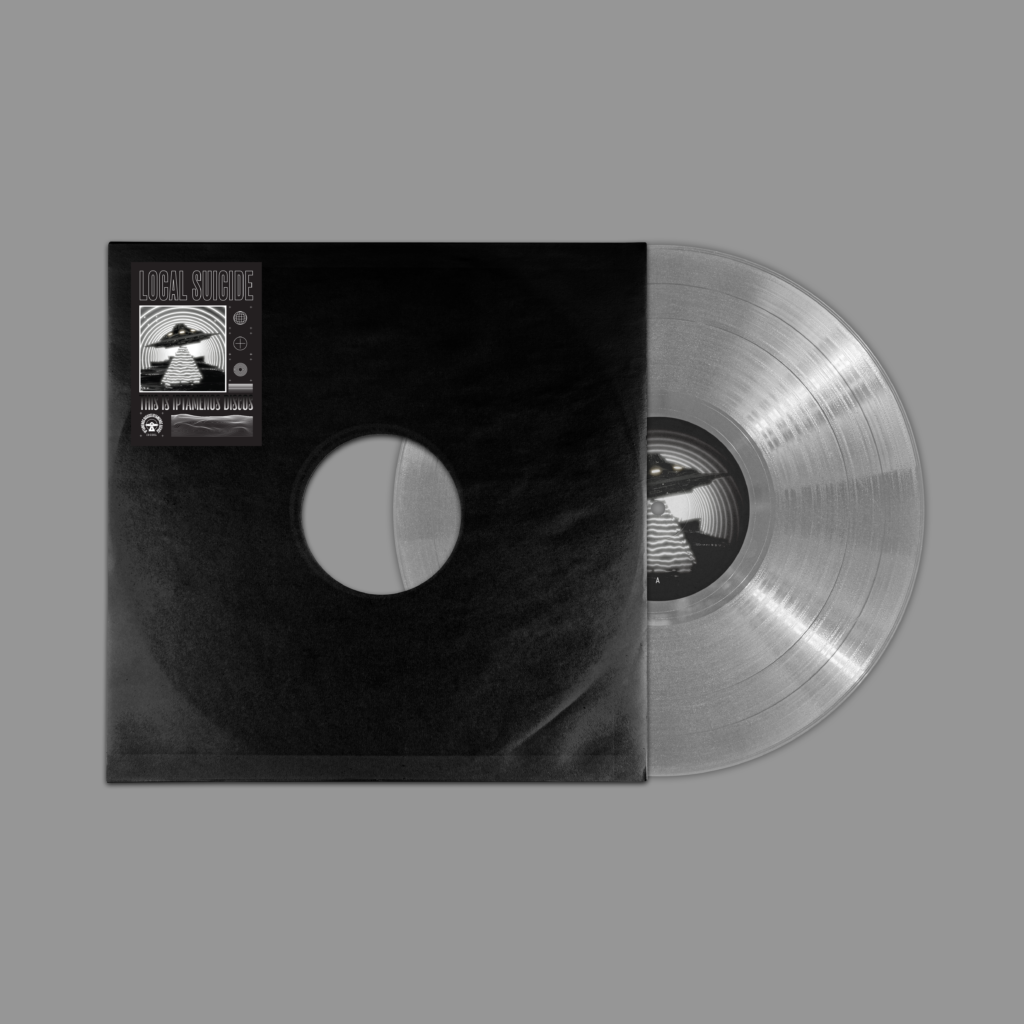 Artist: Local Suicide
Title: This Is Iptamenos Discos
Release: July 30th 2021
Format: 12″ / Digital
Press Release:
From the stars to the stratosphere comes a new injection of energy from veteran duo Local Suicide. After many years touring the globe and consistently releasing dancefloor crushing tracks the two are launching their very own label 'Iptamenos Discos'. To ring in the new era they are releasing a new track which was crafted in the 2020 lockdown and will set the stage for what is to come with their brand new label.
IDI001 is an offering from the dark corners of space bringing together spooky drones and spiralling melodies that hover like an incoming force from beyond. Coming from Greek, 'Iptamenos Discos' means flying saucer. The track features an assemblage of their friends chanting this phrase in 23 different languages which adds a lush blend of vocal layers.
Hailing from Greece, Vamparela and her husband Brax Moody from Germany have gained a reputation for their eclectic works across many genres such as dark disco, new wave, indie dance, EBM & industrial to name a few. They have worked with artists such as Curses, Theus Mago, Rodion, Alejandro Paz, Kalipo, Mijo, Thomass Jackson, Skelesys & many more.
They plan to continue along these roads of success as the label will represent music in same vain, building on their fruitful past. No doubt a rock solid label to keep your ears and eyes on in 2021 and beyond. Look out for the new single which will be released on a strictly limited dubplate 12" and on all digital platforms.
Downloads:
Artist Links:
Other Releases: