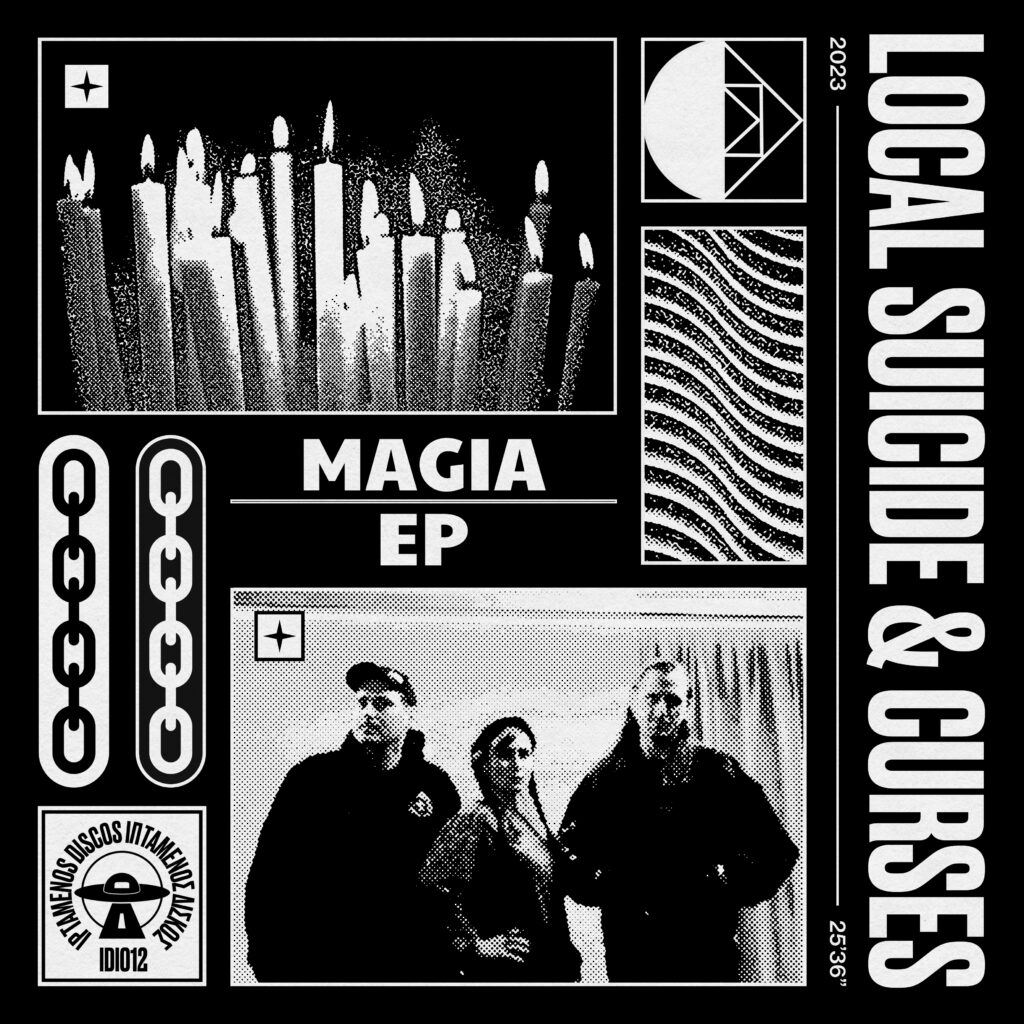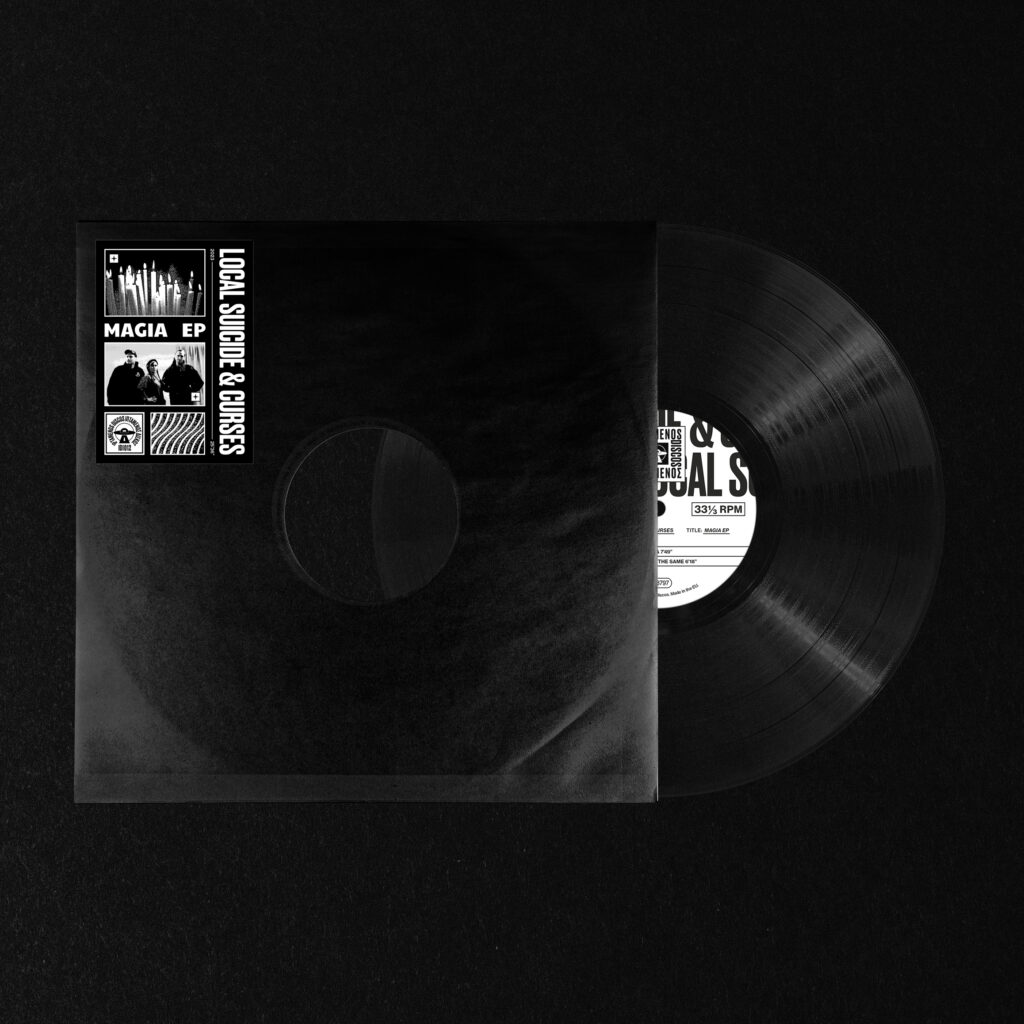 Press Release:
When Greco-German couple Local Suicide and New York City native Curses met in Berlin, the epicenter of electronic music, their artistic chemistry was immediately obvious. This chance meeting resulted in several fructuous collaborations, with the latest being 'Magia', a dark and mysterious four-track EP. This release represents the perfect opportunity for the artists to take the genre-bending blend of 80's new wave, dark disco and ghostly vocals that have earned their previous collaborations unanimous praise to a whole new level.
The EP comes after an impressively prolific year for the ever-busy Local Suicide powerhouse, following the release of their globally acclaimed debut album 'Eros Anikate' with collaborations with The Hidden Cameras, Lena Platonos, Theus Mago and Curses himself, as well as four remixes EPs featuring remixes by household names such as Adana Twins, Silicone Soul, Echonomist, Biesmans, Die Selektion and many more on top of a hectic touring schedule.
The multi-talented artist and head of the Ombra International label Curses also recently released his darkly romantic second album 'Incarnadine' with features from Jennifer Touch and Terr, following an acclaimed first album on Jennifer Cardini's Dischi Autunno imprint. For this collaboration, he lends his distinctive sound signature that incorporates punk, Italo Disco, and EBM influences for a somber and nostalgic sound.
The EP's title track 'Magia', immediately puts the listener under its spell with its dystopian atmosphere, as cold and distant voices echo eerily behind the relentless beat and unsettling looping synths, before layering up into an intense but also strangely hopeful soundscape.
The beautifully complex and moody 'It All Sounds The Same' then follows with its ethereal and ghostly vocals bleeding through the urgent rhythm. The alliteration of the lyrics contributes to creating an otherworldly, almost uneasy feeling echoed by the lonely voices lamenting that everything 'sounds the same'.
The third track 'Secret Friends' opens up with cascading acid notes soon overtaken by the same driving beat as pulsing synths overlap each other in a frenzy while the vocals call out for a 'secret friend' with the seductive appeal of a mysterious, almost supernatural being.
Far from alleviating the tension that has been building up throughout the EP, the closing track, 'Walk With Me', feels like a frenzied and Lynchian musical descent into madness, as insistent notes become more and more distorted until they're swallowed by the bassline and electric notes while barely human voices whisper menacingly, gasping and crossing overhead.
In true Local Suicide and Curses fashion, this EP feels like a masterfully crafted plunge into an unfamiliar world that will leave you wanting more. Tune in for the release on February 24th, 2022 via Local Suicide's own label Iptamenos Discos.
Downloads:
Local Suicide Links:
Curses Links:
Other Releases: