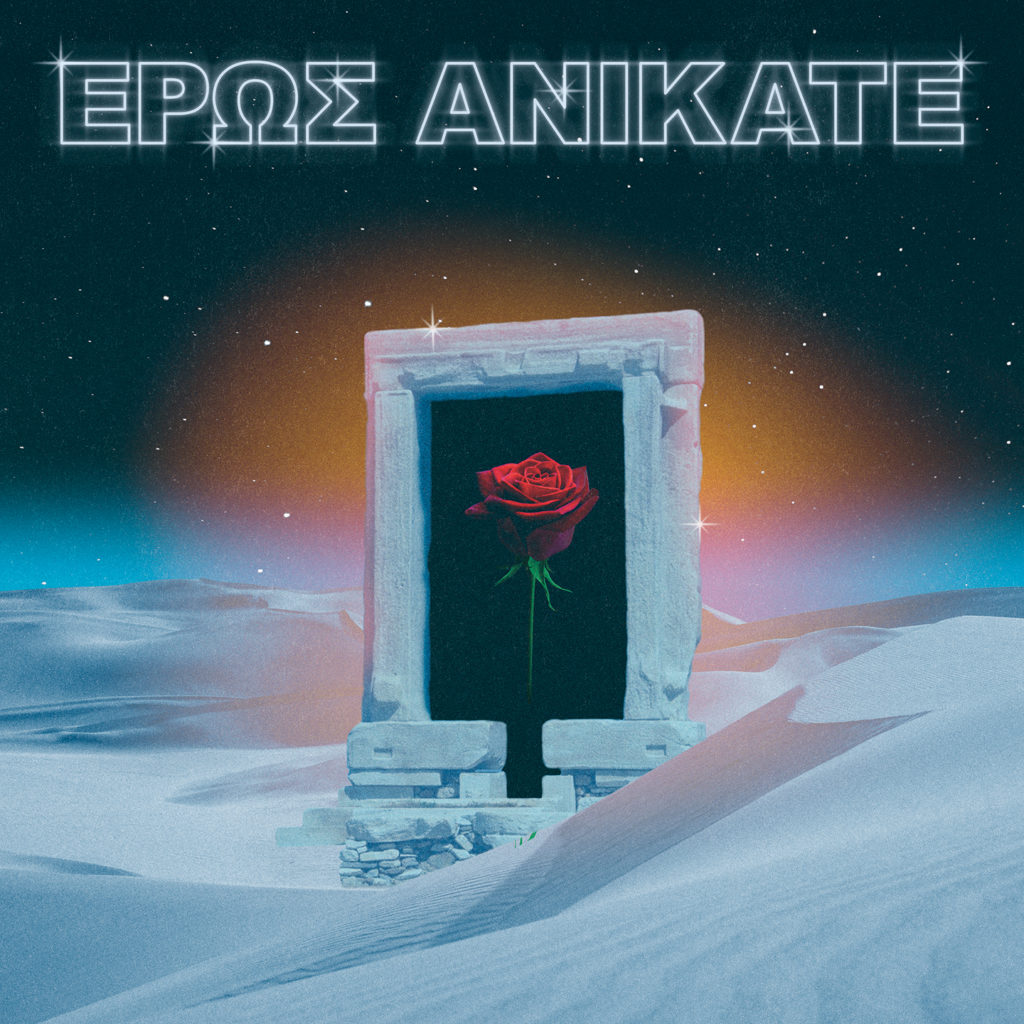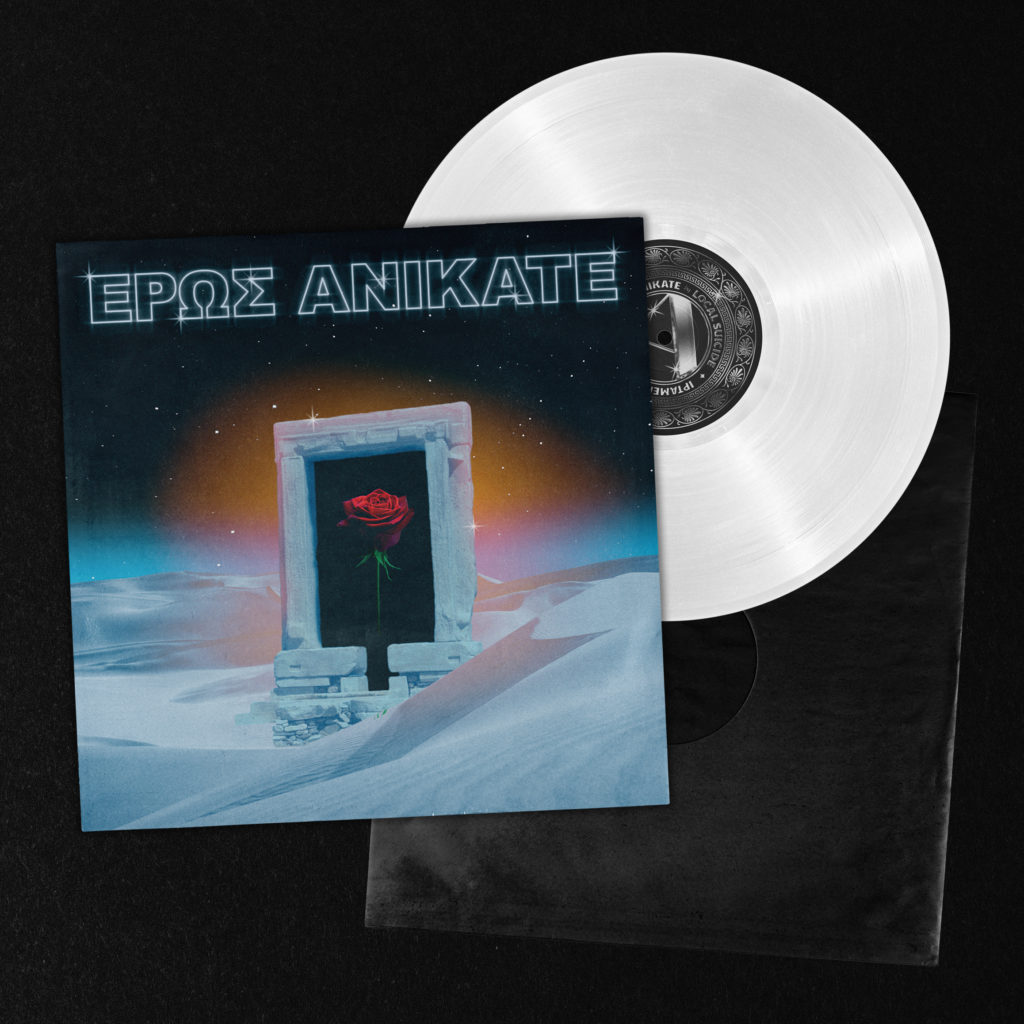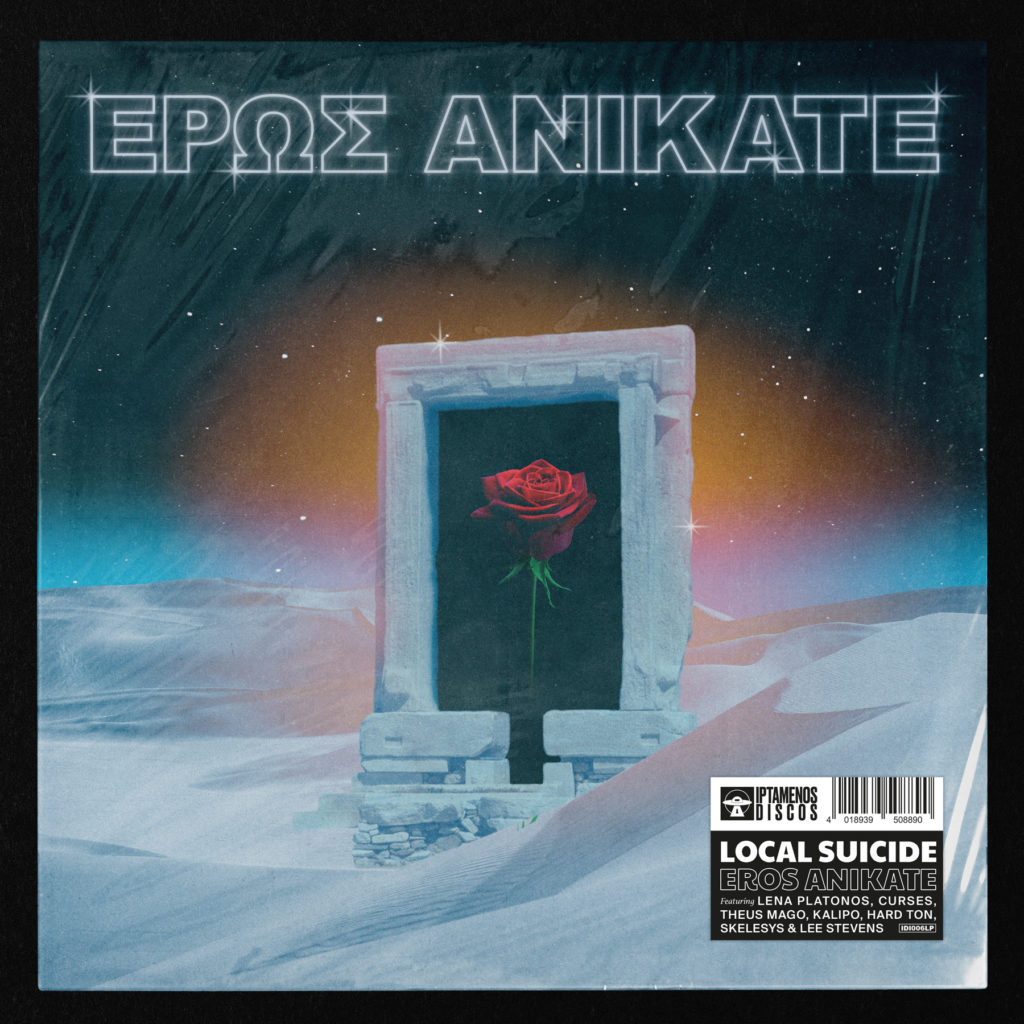 Press Release:
Local Suicide announce their long awaited debut album 'Eros Anikate' which will be released May 13th, 2022 via their own label Iptamenos Discos. The title translates to 'love invincible' and draws influence from a play written by Sophocles titled 'Antigone'.
The album holds true to the duo's 'technodisco' sound that the couple has become so well known for and showcases their signature style of blending a retro feeling with a modern twist. In usual Local Suicide fashion, the duo's debut album showcases tongue in cheek modern-day circumstances, mystical adventures, and moody baselines; all tied up with the promises of happy endings. You can instantly hear that this album comes from the duo's hearts. Inspired by the travels and experiences they encountered throughout the pandemic, it's also a love letter to the friends they met during their career – some of which are also featured on the album: Lee Stevens, Curses, The Hidden Cameras, Sissi Rada, Skelesys, Theus Mago, Hard Ton, Kalipo & Greek new wave legend Lena Platonos.
The producer couple has had a stunning amount of press coverage from leading electronic mags like RA, DJ Mag, Mixmag, FAZE, Groove, Ransom Note, TRAX, Time Out, Tsugi, XLR8R & Rolling Stone for their 13 EPs, numerous tracks on compilations and remixes since 2014 on acclaimed labels, while Beatport declared them as one of the key figures in the uprising dark disco scene. They also recently played themselves in Fett & Fett, a series broadcasted on German national TV station ZDF, in which their musical productions were featured extensively as well. Their DJ career has carried them to all four corners of the world, from Europe, Asia and North Africa to South America and the United States, whipping crowds into a frenzy at Lollapalooza, Melt!, ADE, Off Sonar, Festival Forte, Berlin Festival and many more. Their live cuts have been honed to perfection with years of shows alongside the very best in the scene, even being invited by New Order to warm up for their live show in Berlin.
Downloads:
Artist Links:
Other Releases: