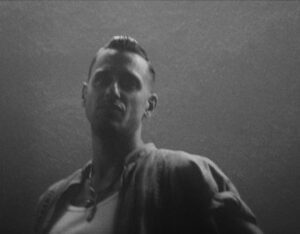 Berlin-based Curses brings a romantic edge to the dance floor, blending 80's New Wave, the darker side of Italo-Disco and flashes of EBM with his own ghostly vocals.
The debut album from Curses, 'Romantic Fiction' dropped on Dischi Autunno imprint in October 2018, launching his live act which brings the guitars, vocals and energy of the album to stage as a duo. Whether it's DJng in the main room at Circoloco DC-10, or performing live at festivals like, Nuits Sonores, Curses brings punk and new wave energy to all dance floors of any size. The 2nd album, 'Incarnadine' returned to Dischi Autunno in April, 2022, with a special edition vinyl in collaboration with Parisian Fashion brand, Saint Laurent.
Curses continues to bring a romantic and punk energy to the club, threading the ethereal nostalgia of the 80s and 90s into the future of now.
Downloads:
Releases